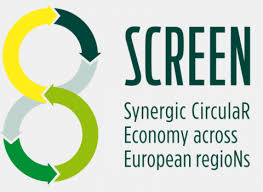 PHENO HORIZON AS A PARTNER OF THE LODZ VOIVODESHIP UNDER SCREEN
We are pleased to announce that PHENO HORIZON has joined the group of partners of the Lodzkie Voivodship as part of the project entitled Synergic Circular Economy across European Regions – SCREEN. The cooperation will consist of substantive support for the Lodzkie Voivodship as part of a project implemented under the HORIZON 2020 Program.
The SCREEN initiative aims to define methods of a systemic transition to a circular economy in terms of regions. The idea behind the activities is based on establishing operational synergies between the "Horizon 2020" program and the European Structural and Investment Funds related to the implementation of the circular economy principles.
Other partners of the Lodzkie Region cooperating under the project: the Lodz University of Technology, Medical University of Lodz, Research and Innovation Center PRO-AKADEMIA.
https://cordis.europa.eu/project/rcn/205933/factsheet/en