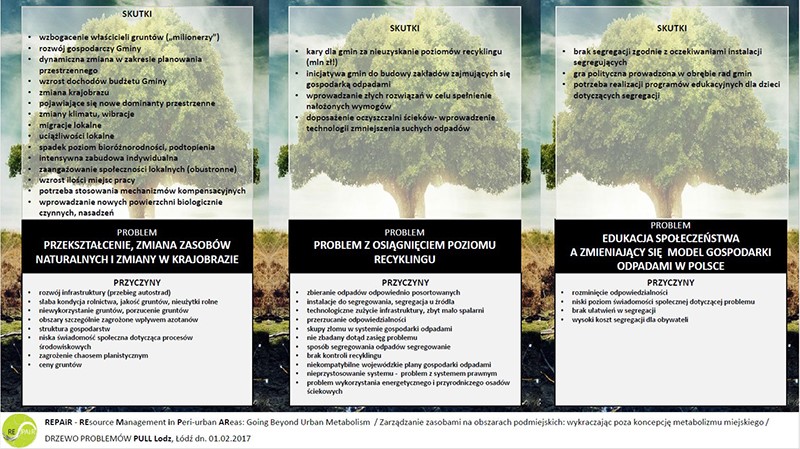 PERI-URBAN LIVING LAB REPAiR IN LODZ
THE FIRST MEETING OF PULL ŁÓDŹ AS PART OF THE REPAiR PROJECT
 In February 2017, the first of a series of PULL (Peri-Urban Living Lab) meetings took place in Łódź as part of the REPAiR project financed under the Horizon 2020 Program with grant number 688920.
PULL is the project's strategy development tool. During the works – meetings of local experts and people involved in the city's functioning process – input data are generated for the development of an action plan for the application of circular economy solutions. PULL, organized in six research areas, collects input data related to city metabolism necessary for model building within the GDSE. An important point in the functioning of PULL is the exchange of experiences – knowledge resulting from the activities carried out under the project in six countries.
The meeting organized by the project partners: the Institute of Geography and Spatial Development of the Polish Academy of Sciences and OLP Spółka z ograniczoną odpowiedzialnością PHENO HORIZON was attended by representatives of local governments, decision-makers in the field of spatial and strategic planning and, above all, persons responsible for the implementation of waste, water, and quality management processes, the environment.
In the course of workshops carried out using the "problem tree" method. The main problems and challenges related to the metabolism of the analyzed area were analyzed.