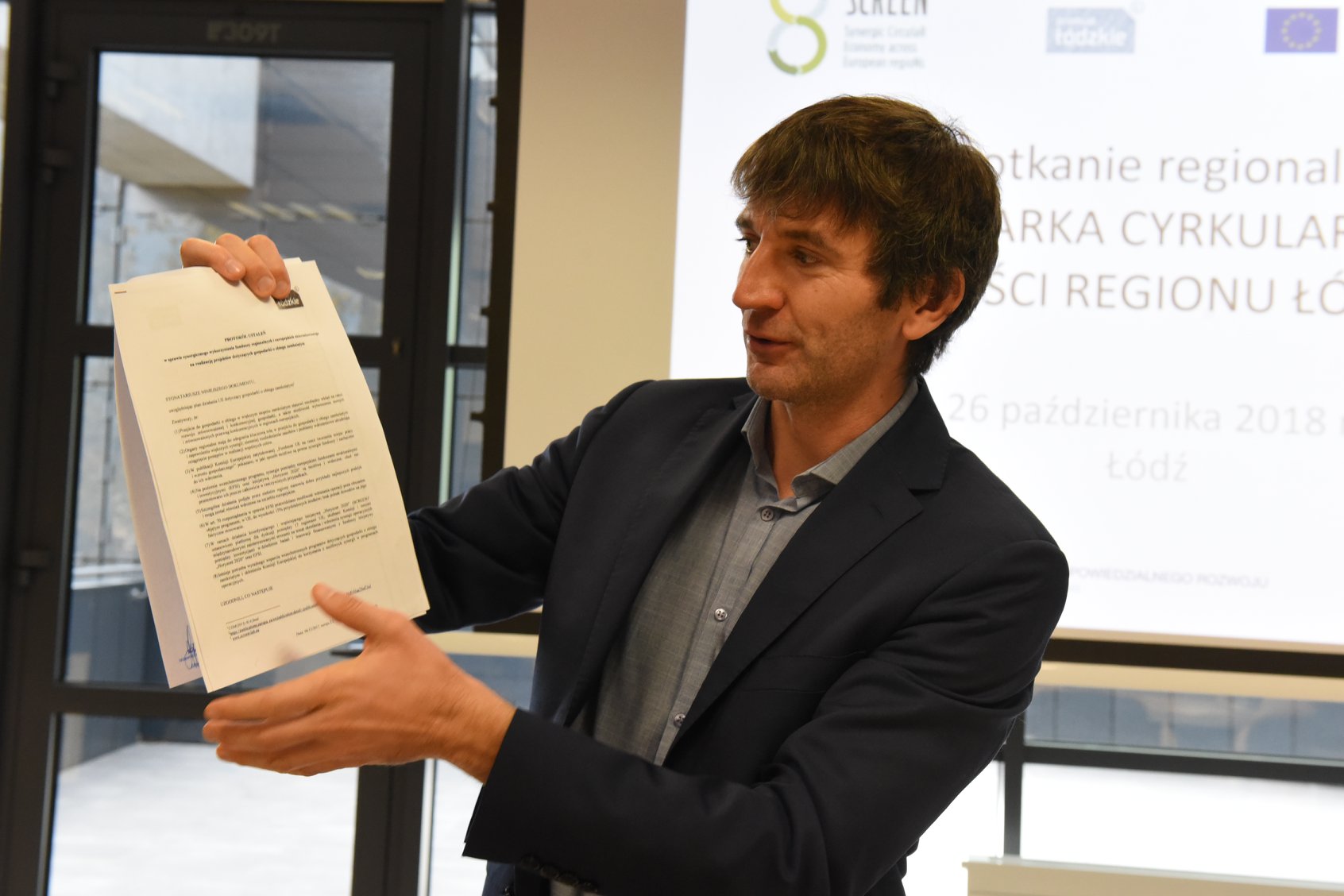 SUMMARY MEETING OF THE SCREEN PROJECT IN THE ŁÓDZKIE VOIVODSHIP
An important event of the SCREEN project took place on October 26, 2018, at the Lodz University of Technology. On that day, the Lodz Region signed a Memorandum under the project "European Regions for Synergy in Circular Economy", the purpose of which is to implement solutions for the creation of projects aimed at implementing the principles of circular economy in European regions.
The memorandum was signed by over a dozen European regions, incl. Lazzio, (Italy), Extramadura and Navarra (Spain), Centro (Portugal), Limburg (Netherlands), North-East region (Romania), and Crete (Greece).
Spotkanie "Gospodarka cyrkularna dla przyszłości regionu łódzkiego"