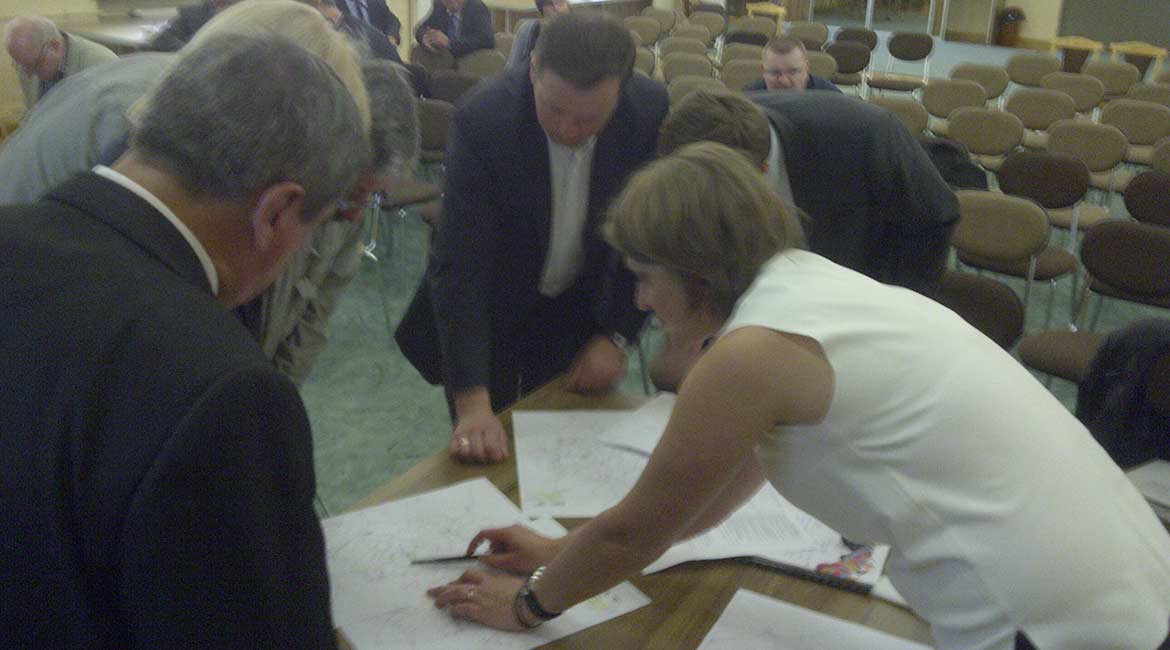 CREATING A FRIENDLY INVESTMENT SPACE BETWEEN LODZ AND WARSAW
Pheno Horizon and Łódź Regional Development Agency S.A. as Advisors undertook the development and delivery of a document entitled: "Creation of a friendly investment space between Łódź and Warsaw through the development of functional connections in the Rawa, Skierniewice, and Tomaszów poviats". After developing the original research method, work began with the participation of local governments: Rawski Poviat, Skierniewicki Poviat, Biała Rawska Town and Commune, Cielądz Commune, Rawa Mazowiecka Commune, Regnów Commune, Sadkowice Commune, Głuchów Commune, Kowiesy Commune, Nowy Kawęczyn Commune, Skierniewice Commune, Czerniewice Commune, Rzeczyca Commune and Żelechlinek Commune.
Below we present photos from the meeting, the purpose of which was to present the initial assumptions of the development directions of the area, which took place on May 30, 2014, at the headquarters of the Rawa Mazowiecka Starosty, with the participation of, among others, the Rawa Staroste, Mr. Józef Matysiak and the Deputy Starost of the Skierniewice County, Mr. Jan Białek.