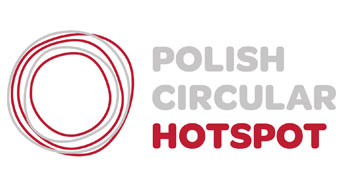 PHENO HORIZON member Polish CIRCULAR HOTSPOT
PHENO HORIZON is one of the companies Polish CIRCULAR HOTSPOT. It is one of the European Aimed at implementing the principles of Cyrkularnej economics in the  Development of new business models and the pursuit of activities On the circular economy.    
Polish CIRCULAR HOTSPOT is a collaboration platform All the environments that have a real impact on Cyrkularne changes in Poland. Goal The introduction of innovative, comprehensive, practical and scaled Cyrkularnej Economics solutions in all sectors of the economy.
Polish CIRCULAR HOTSPOT works in close cooperation with the Kingdom of the Netherlands. The initiator of its creation in Poland is innewly-Institute of Innovation and Responsible development. The Idea of CIRCULAR HOTSPOT derives from the Netherlands, and similar initiatives are also underway in Slovenia, Scotland and Norway.
Http://www.circularhotspot.pl/pl/firmy