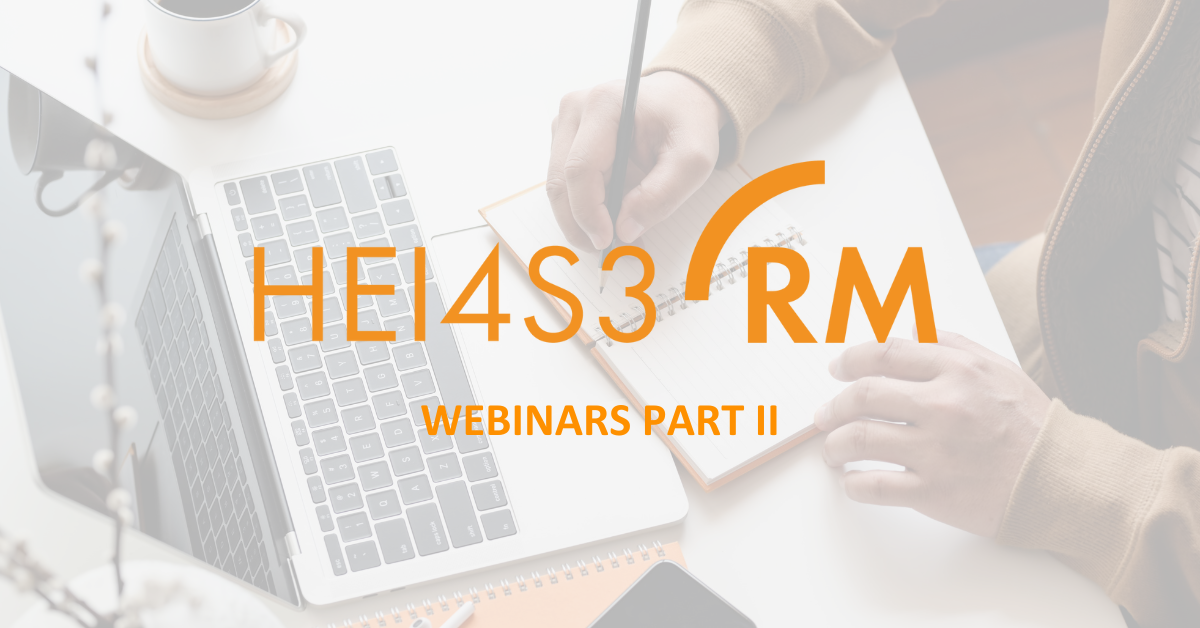 II PART OF HEI4S3-RM WEBINARS IS HERE
The secound part of the HEI4S3-RM webinars on circular economy within raw materials sector has started.
This cohort will take place from March to July. Join us and learn about innovation, intelectual property and inteligent technology and many more topics.
Participants of webinars will be rewarded with the certificate, webinars will be conducted motly in english and reqire prior registration.
To learn more or to register on webinars visit project website: