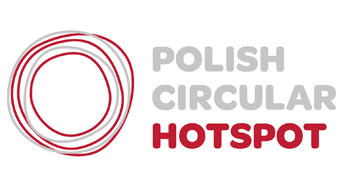 PHENO HORIZON IS A MEMBER OF THE POLISH CIRCULAR HOTSPOT
PHENO HORIZON is one of the companies that make up POLISH CIRCULAR HOTSPOT. It is one of the European HOTSPOTs aimed at implementing the principles of circular economy in cities, creating new business models as well as conducting educational activities related to the circular economy.
POLISH CIRCULAR HOTSPOT is a cooperation platform for all circles that have a real impact on circular changes in Poland. The aim is to introduce innovative, comprehensive, practical, and scalable solutions in the field of circular economy in all sectors of the economy.
POLISH CIRCULAR HOTSPOT works in close cooperation with the Kingdom of the Netherlands. The initiator of its creation in Poland is Innowo – Institute for Innovation and Responsible Development. The idea of CIRCULAR HOTSPOT comes from the Netherlands, similar initiatives are also carried out in Slovenia, Scotland, and Norway.