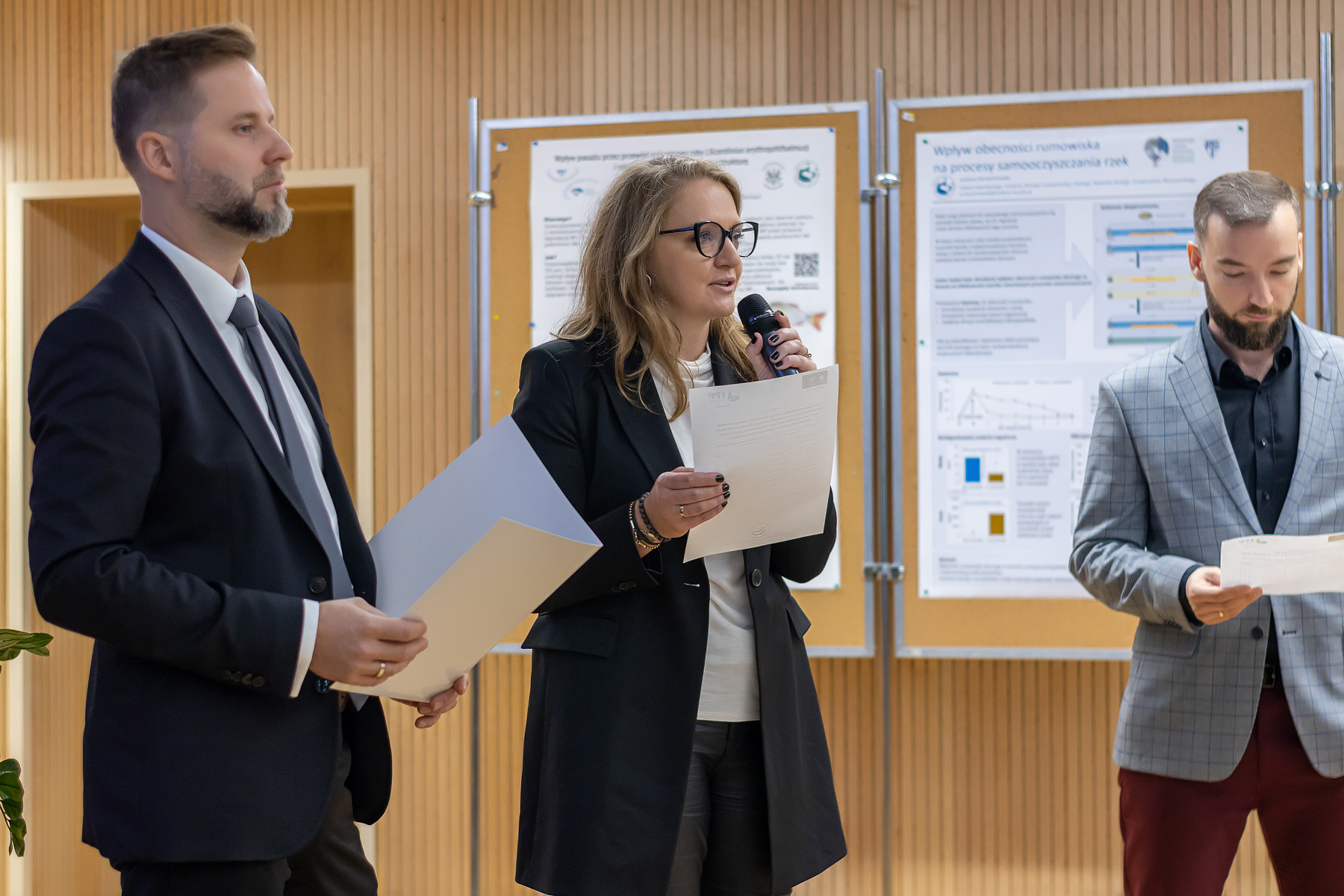 REGIONAL EXPERT FORUM DURING THE XXV CONGRESS OF POLISH HYDROBIOLOGISTS – SUMMARY
The fifth edition of the Regional Expert Forum, which took place in Łódź on 9.09.2022 at the Training and Conference Centre of the University of Łódź and was organised in cooperation with the Polish Hydrobiological Society as part of the XXV Congress of Polish Hydrobiologists, is behind us.
The VRFE's keynote lecture was entitled: How to effectively support local governments in the face of climate challenges using European Commission programmes and tools?
The three workshops organised during the event were attended by representatives of local authorities in the Łódź Province responsible for the strategic development of their territorial self-government, people with extensive practice in this field and those involved in the implementation of projects co-financed from various sources, as well as academic experts from universities from all over the country.
Workshop 1. Implementation of BZI solutions on the example of initiatives carried out in the city of Zduńska Wola
The workshop focused on the management of a micro-catchment area using innovative technology for the management of public green areas and the aspect of land management around the Kępina reservoir and the Pichny River. It was conducted by a representative of the City of Zduńska Wola, FPP Enviro and PHENO HORIZON.
Workshop 2. Implementing water management development planning in non-urbanised areas within Local Water Partnerships
The work at the workshop focused on exploring the possibilities for implementing water management development planning in non-urbanised areas. The workshop, which developed assumptions for a project on improving water management in the Kutno district, was led by partners from the Lodz Agricultural Advisory Centre in Bartoszewice, partners from the Local Water Partnership, PHENO HORIZON and experts from the University of Lodz.
WORSHOP 3. The role of environmental components in the strategic development of the city – the example of the City of Opoczno
During the workshop, it was presented how project solutions will be developed in the city of Opoczno, thanks to the funds obtained from the Norwegian Funds, to exploit the city's natural potential, increase its accessibility and create better conditions for living and economic development. The meeting primarily focused on the preparation of project ideas based on international partnerships using the Horizon Europe mechanism (LIFE 2023 or 2024). The workshop was led by FPP Enviro and PHENO HORIZON, with active participation from the City of Opoczno.
We would like to thank the representatives of the Polish Hydrobiological Society for inviting us and all participants for their commitment and openness to new projects!
Photo report from the event:
More about the XXV Jubilee Meeting of Polish Hydrobiologists https://zjazdhydrobiologow.wixsite.com/2022