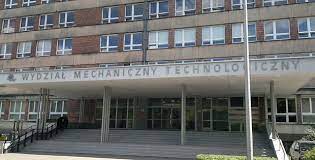 COOPERATION WITH THE SILESIAN UNIVERSITY OF TECHNOLOGY
OLP sp.z o.o. signed an agreement with the Silesian University of Technology, the main goal of which will be cooperation in the field of research, education and human resources.
The cooperation will be carried out in the following forms:
educating employees at university,
doctoral and postgraduate studies as well as training courses;
organizing training courses;
joint research, lectures and symposia;
performing expert opinions, analyzes and opinions in the field of technology, organization and management;
exchange of academic teachers and research workers;
exchange of students and doctoral students;
organization of internships and student internships;
exchange of scientific publications in fields of mutual interest for the purpose of ongoing information exchange;
undertaking joint research ventures;
joint acquisition of financial resources (including EU funds) enabling effective and partnership cooperation.

Photo of the building of the Silesian University of Technology: www.gliwice.wyborcza.pl