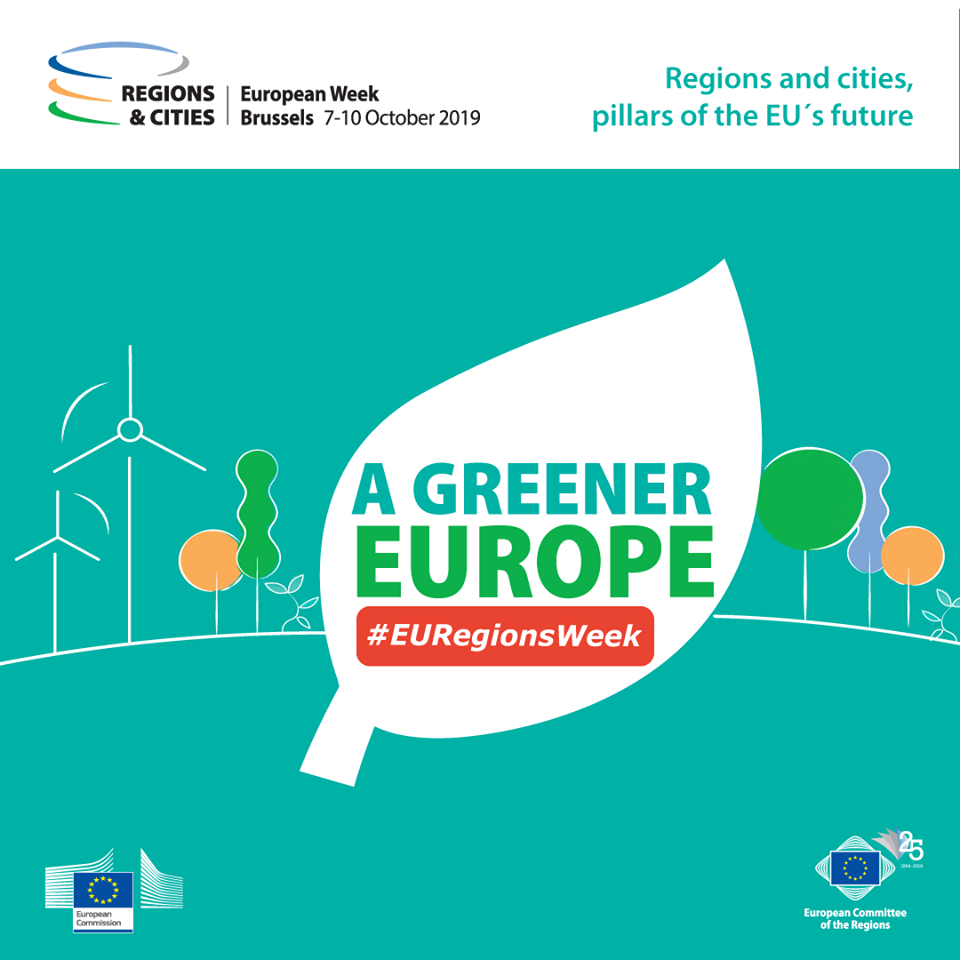 #EURegionsWeek UNIVERSITY: Transforming the circular economy in European regions and cities
#EURegionsWeek 2019 took place in Brussels in October. As part of this year's edition of the event, on 8th October there was a session on the transformation of the circular economy in European regions and cities. The exact theme of the session was Greener Europe – eng. A greener Europe.
The main theme of the session was the circular economy and its untapped potential in generating positive environmental effects and economic activity, but also for achieving sustainable development by regions or citizens' involvement in their development.
Among the speakers was Andreas Obersteg from University of Hafencity, which has brought an audience closer to the management of circular economy changes in Europe's regions. Dr. Joanna Williams from UCL in the United States talked about the most modern changes in the circular economy. Rusne Sileryte and Alexander Wandl from TU Delft in the Netherlands on the environment to support decisions in gdse for territorial circular economy strategies.
Undoubtedly, all these speeches have many discussions, words of admiration, but also controversy among the participants of meeting A greener Europe during the #EURegionsWeek.
At the Event A greener Europe on circular economy, an important voice was taken by Małgorzata Grodzicka – Kowalczyk from Pheno Horizon, who together with Dr. Liber Amenta (UNINA, Italy) conducted a panel on innovative strategies of the circular economy. In their deliberations, they focused on the implementation of new solutions in cities – including in Łódź.
During the session, the GDSE tool was presented in repair project, it combines decision-making models with the mapping capabilities of the sustainability assessment and co-creation strategy. The participants of the meeting had the opportunity to test them, so that they met it with a very positive reception. The tool was appreciated for its huge resource flow data and the opportunities it offers in the dissemination of the process of Management.
More: https://europa.eu/regions-and-cities/programme/sessions/677_en?fbclid=IwAR3joXwQ_ldENmA7nfvK765STRNSxXIG3H6Cg4_2zbGWqkou34YA11cW_iM